Benefits in Using Us
Our business is restricted to cross-border tax services. This is our sole area of expertise.
Price
Our fees for our services are reasonable. We can provide you with a firm quote prior to preparing a simple tax return. Tax returns with extensive reporting is normally billed based on time spent. For planning engagements, we can provide you with an estimate of expected costs.
Location
Our office is located very conveniently at Yonge and Eglinton in Toronto. We only see clients (in person or virtually during these pandemic times) with a pre-booked appointment.
Languages
We offer services in English and French.
Non-competition
For public accounting or other professional firm corporate clients, we will render services only as specifically requested. Our practice is restricted to taxation.
North American Tax Services - Attention: Joseph Soussan


Tel: 416-489-4829

Email: jsoussan@usatax.ca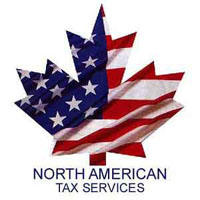 Copyright © 2021 North American Tax Services