Benefits in Using Us
Our business is restricted to cross-border tax services. This is our sole area of expertise.
Price
Our fees for our services are reasonable. We can provide you with a firm quote prior to preparing a tax return. For planning engagements, we can provide you with an estimate of expected costs.
Location
Our office is located very conveniently at Yonge and Eglinton in Toronto. We only see clients with a pre-booked appointment.
Languages
We offer services in English and French.
Non-competition
For clients in the public accounting area, we will render services only as requested. Our practice is restricted to taxation.
North American Tax Services - Attention: Joseph Soussan, CGA, CPA (USA)
2510 Yonge Street, Suite 322A
Toronto, Ontario, M4P 2H7
Tel: 416-489-4829
Fax: 815-717-9383
Email: jsoussan@usatax.ca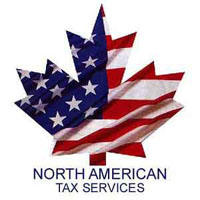 Copyright © 2000 North American Tax Services